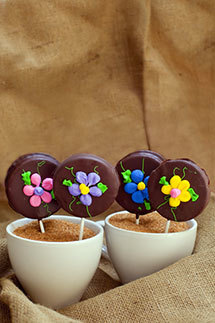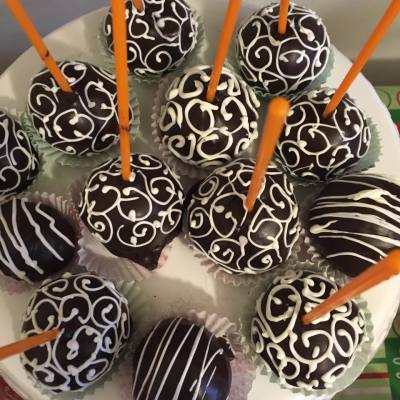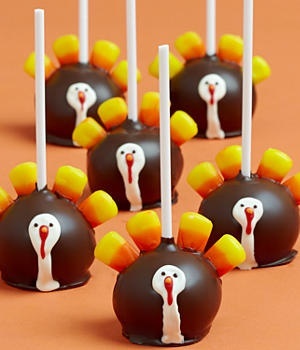 These Brownie Truffles are made to order and super moist and delicious!! These are home-made brownies, definitely not your typical boxed brownie.
One bite from our fresh Brownie Truffles, and you will be forever Hooked! We dip our moist truffles in premium dark chocolate and decorate them with white.
Thick, rich fudge brownies encased in a shell of premium dark chocolate. You can't go wrong with a straight shot of chocolate inside AND outside .